In 1970, I was transferred by Esso Eastern to work in Tokyo and was based there until 1973.  I was less than enthusiastic about leaving the exciting edge of life in Southeast Asia, particularly Bangkok and Laos.  Nonetheless, Esso did not expect anyone to disagree as several of us young expatriate Americans were working under Critical Skill Deferments from the U.S. Government.  Moreover, Esso was relatively generous to permit absences on my part to the jungles of my favorite places, both asphalt and true jungle foliage. At that time in Japan, we were focused on the reunification of Okinawa with the mother ship of Japan. In addition, considerable studies were underway relative to the vast oil and gas potential of the Northern Territories of Russia which were seized from Japan by the Soviet Union in 1945. With only 24 miles separating the huge potential oil and gas accumulations from Japan's northernmost Hokkaido province, they were viewed as the future energy supplies to Japan once the technology of exploiting them was developed for that harsh climate.   
The Russian Sakhalin-2 project, pictured here, was recently featured in a Nikkei Asia article entitled Walking a Tightrope: Ukraine War Puts Japan's Energy on Thin Ice .  Putin's invasion of Ukraine has brought into question how long Japan can continue to secure energy supplies from Russia as Western companies such as Shell and Exxon, my former Esso employer, are fleeing the scene given Putin's insane and inexplicable behavior. Clearly the U.S. and Europe are putting extreme pressure on Japan to take a stand against Russia. As Japan imports a vast majority of its energy needs, Japanese Prime Minister Kishida said abandoning ready energy supplies from Russia was a difficult move given the country's need for stable energy supply and security. When the word "difficult" is spoken in Japanese – "muzakashi des" – it sounds impossible as there is a hissing breath intake and exhale at the end to add emphasis.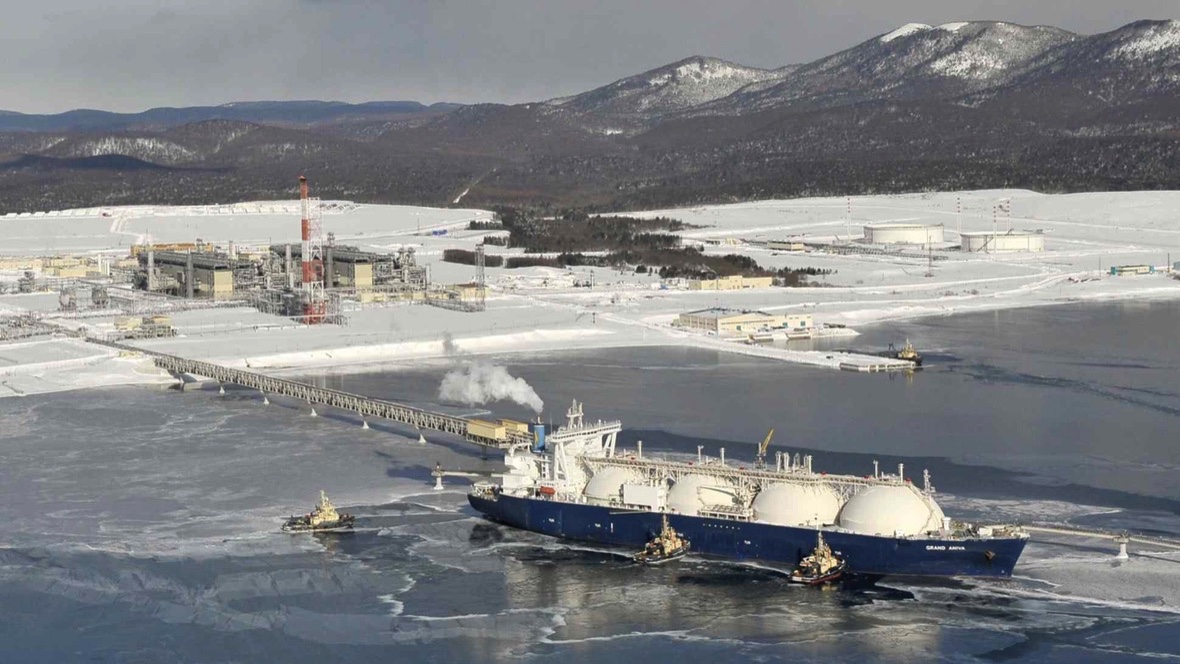 Prior to 2011, nuclear energy provided a significant portion of Japan's power needs. However, the tsunami that year killed 18,000 people in Fukushima and triggered the worst nuclear crisis since Chernobyl. Chernobyl, a name in the distant past, recently resurfaced in the news media when the Russians captured the site during their invasion of Ukraine and dug trenches for their own soldiers in the radioactive soil. The prevailing Putin disregard for human life was further evidenced in that war crimes are not confined to his perceived enemies. Perhaps he is trying to exceed the loss of life records set by Stalin and Mao Tse Tung.
Nonetheless, the Fukushima nuclear meltdowns set the pattern for Japan to move away from nuclear power facilities over safety concerns. As a result, the country's 36 nuclear reactors were shut down following the disaster and over half remain mothballed. The level of destruction shown here is disconcerting to most anyone. Moreover, the account of what were basically suicide missions on the part of the workers to enter highly radioactive facilities to control the meltdown were vividly portrayed around the world. Japan has a target of net-zero carbon emissions by 2050 but life in a seismically active archipelago limits its energy options. In 2020, fossil fuels comprised more than 75% of the country's energy consumption with 19.8% from renewables and a modest 3.9% from reactors.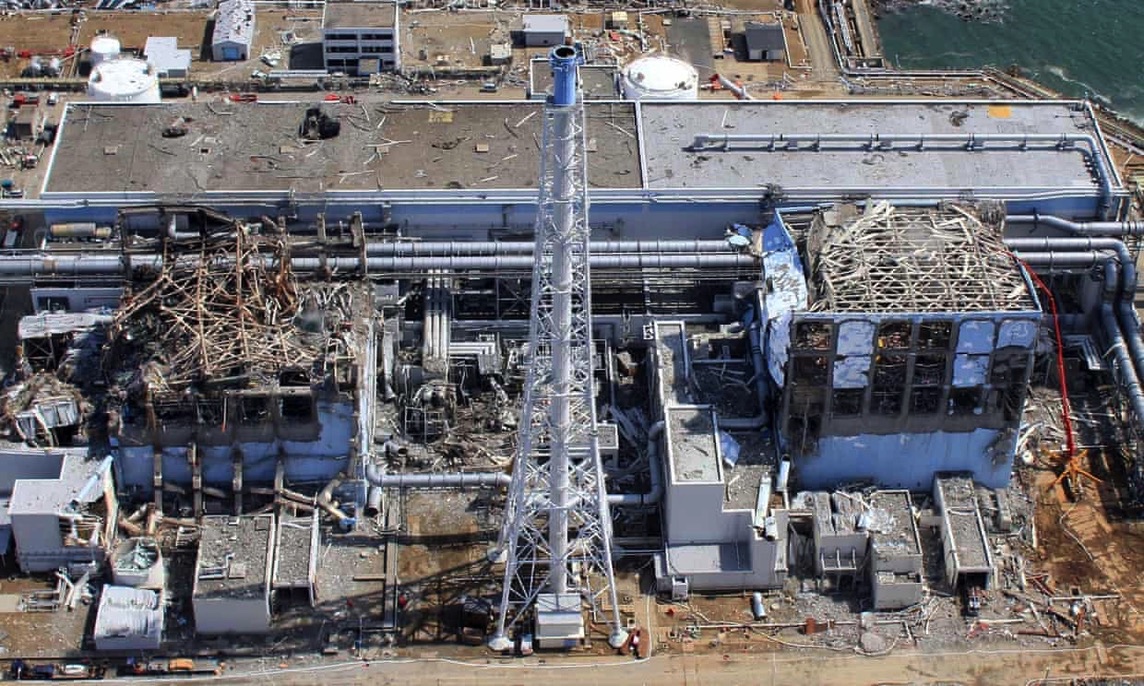 Former Prime Minister of Japan, Abe shown with Putin, held a total of 27 summits with Putin over his two terms (2006-07 and 2012-2020) and said, "Japan is a partner in which you can place trust." Clearly that is something that could never be said about Putin. Nonetheless, Japan looked across to nearby Russian Sakhalin to underpin their energy needs.
The energy situation of Japan is starkly portrayed in comparison with its fellow G-7 countries where it comes in dead last. Many will be surprised to see Canada in such a position of energy strength. However, it would be a very different picture if western Canada were ever to secede from an energy deprived eastern Canada which is a contentious point in Calgary as their energy earnings flow back east in taxes. As environmentally questionable as shale fracking may be, it clearly has provided the U.S. a future of energy self-sufficiency until environmentally friendly renewables can be developed. Clearly, Russia has used their only blessing of energy to wield power relative to the less fortunate G-7 countries and provide some measure of influence with its disreputable neighbor, China.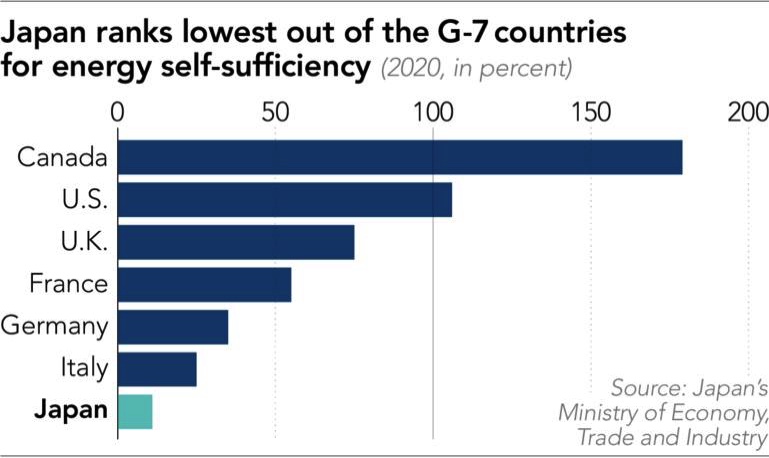 When evaluating the leader board of countries continuing to participate in the Russian energy sector, Shell and Exxon (I have always considered the "Mobil" bit to be silent as there is little evidence of their participation in the management) have departed. The remaining Total has always taken a convenient "laissez-faire" approach when it suits them.
Nikkei Asia subsequently reported that current Japanese Prime Minister Fumio Kishida told reporters that Japan would maintain its stakes in the Sakhalin energy projects. During the G-7 virtual meeting shown here, he announced that Japan will ban Russian crude oil imports "in principle" as part of a G-7 campaign. Regarding alternative energy, the prime minister said that "We will proceed with the restart of nuclear power plants while placing the highest priority on safety." Nonetheless, Japan has been quite strong in enacting a host of Russian sanctions in line with those of other G-7 countries though it is difficult to switch the lights off back home all at once. There are not many smiling faces in the virtual meeting as there is no joy in anything the Russian make-believe "Tsar" is doing.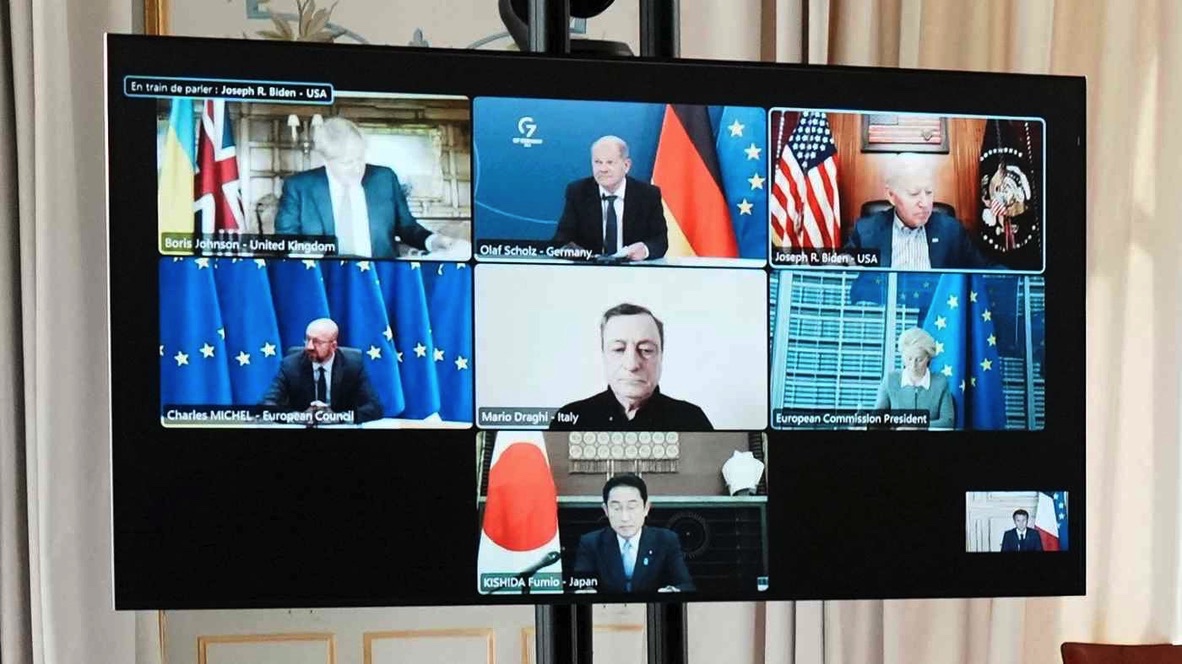 As I lived and worked in Japan for three years and had an energy project in Russia for more years than I would care to remember, people sometimes ask me for a comparison. Everything works in Japan and there is an overall structure based on respect and kindness. Russia is at the other extreme which I categorized with one observation: "None of our people were ever killed and we never killed anyone though we did have countervailing insurance contracts." My Russian period was in the early years following the Former Soviet Union dissolution, but it is obvious that human dignity and compassion has not evolved from the days of Stalin.