TODAY'S VIETNAM IS A
DIFFERENT PLACE
I first went to Saigon, now Ho Chi Minh City, some fifty years ago. In the early nineties, I returned to discover the undeveloped potential there and chose to be a participant in their future growth and prosperity. Initially, the perception of the outside world was that their path to economic growth would be the result of their natural resources. My perspective was oil and gas which worked out extremely well, as I just attended a massive party in Ho Chi Minh City to celebrate our milestone of having produced over 100 million barrels from one of our offshore Vietnam discoveries. Fortunately, the oil field is going strong which enabled us to cover the cost of the celebration reflected in the image shown here. In our venture there, we were the first to utilize indigenous Vietnamese drilling rigs, oil service companies, and highly-trained Vietnamese personnel. The foreign investor group and the Government of Vietnam have each received over $5 billion of return for the combined effort.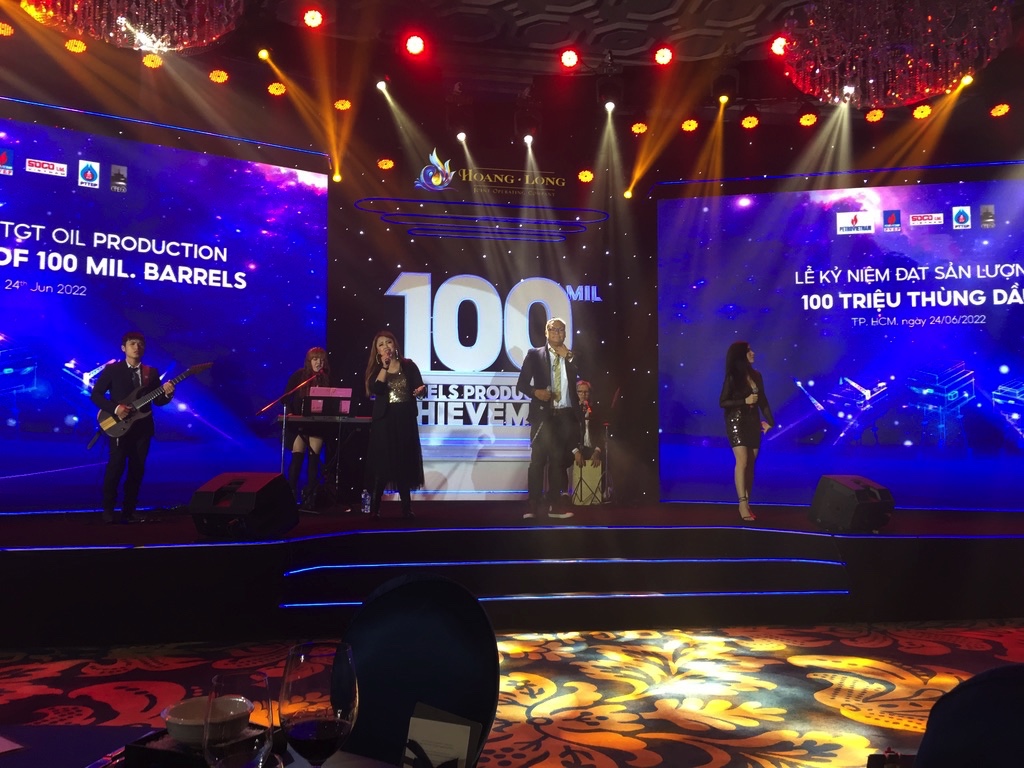 Moreover, as a modest-sized company, we have contributed over $1 million to educate the youth of Vietnam. Their eagerness and enthusiasm in evidenced in this image.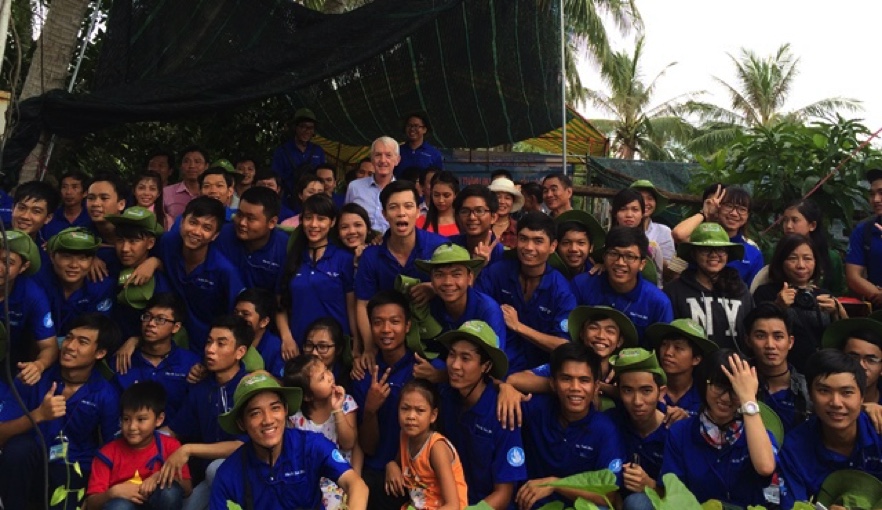 Therefore, the true resource and engine for growth is the people of Vietnam. The Vietnamese are disciplined and hungry for education while developing skills to better themselves and their families. It has worked like a charm for those of us doing business there and, more importantly, for the thriving economy of the country.  As foreign investors were searching for lower cost havens for future investment, Vietnam became a favorite poster child. Instability in many adjacent countries and the developing erratic behavior of Xi Jinping in China supported that trend.
The East Asia Forum recently published an article entitled Prospects and Challenges for Vietnam's Economy in 2022 . Vietnam was an economic star in 2020 as it managed to control the COVID-19 pandemic while achieving one of the highest growth rates in the world. While GDP growth was only about 3 per cent, representing half of their normal rate, most countries faced falling levels of output. When I caught my last flight out of Ho Chi Minh City on February 5, 2020, until my recent return there, the Air Vietnam flight attendants were fully "kitted out" in hazmat suits and there was no food or beverage service. However, a level of complacency developed that the strictly imposed test, track and quarantine measures could continue to control the virus. The result was they were slow to procure vaccines and the Omicron variant turned everything upside down.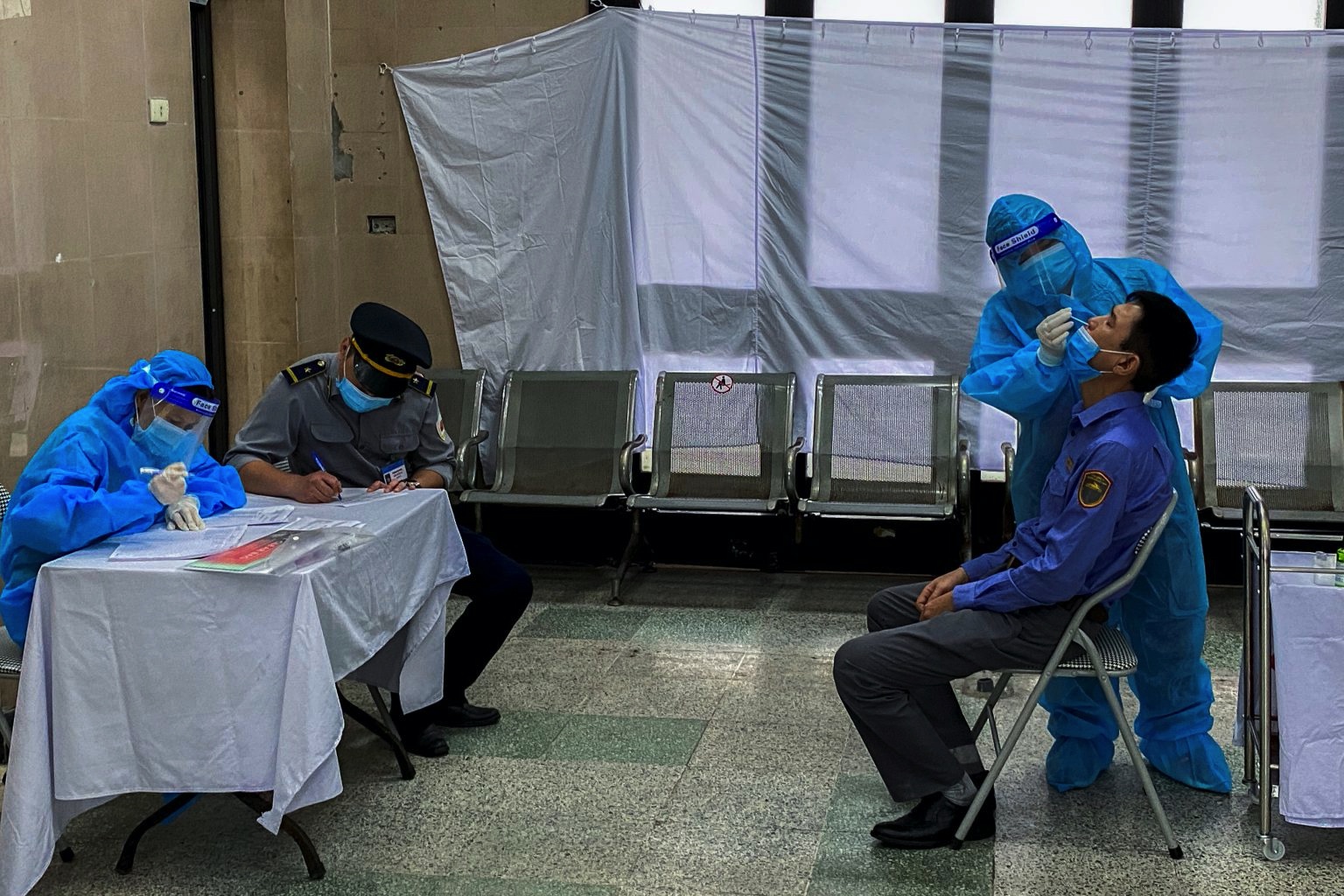 There were concerns expressed during the recent "lockdowns" that Vietnam could not demonstrate the continued capability to provide an alternative, reliable source of goods and services to that of their giant and troublesome neighbor to the north.  However, I can testify that within the past several weeks, commerce has returned to a more normal state.  There is a lingering concern of some foreign observers that many of the workers shown above fled to their homes in the countryside once the lockdowns were over and may not return. However, in the final analysis, they will return as there is little future for them in the countryside.
A lull in economic activity may sometimes be a blessing as the Ho Chi Minh Hyatt remarked that it was our 25th stay in their hotel and we could purchase an upgrade to the Presidential Suite for an incremental $2,000 per night. I declined and it was reduced to a premium of $1,000 which reflects a bazaar type of negotiation mentality. The General Manager came over to welcome us, looked at the "stay" records and gave us the suite for no additional charge. However, we concluded that it was not our favorite room, as it was too easy to get lost. We did enjoy the dramatic drop in traffic but it will eventually return and we will be back several more times over the remainder of the year to experience it. In the meantime, everyone should enjoy some of the more nostalgic scenes of cycle vendors of fruit and vegetables including the fragrance of durian.