TAMIL NADU LEADS THE WESTERN WORLD IN WASTE MANAGEMENT
Perhaps it is surprising to have two back-to-back stories set in South Asia though this one has a happy ending and represents good and most welcome news for our environment. In the early nineties, it was like stepping back in time to visit our office in Madras and go to the Madras Club for curry and a gin tonic after work. The club shown here was built in 1832 at the height of the British Raj days in India. Those days are gone but the club is still going strong though it might seem a little past its prime. However, there are environmental movements afoot in Tamil Nadu in general and in Madras's current name of Chennai that would shame many western, supposedly sophisticated locations.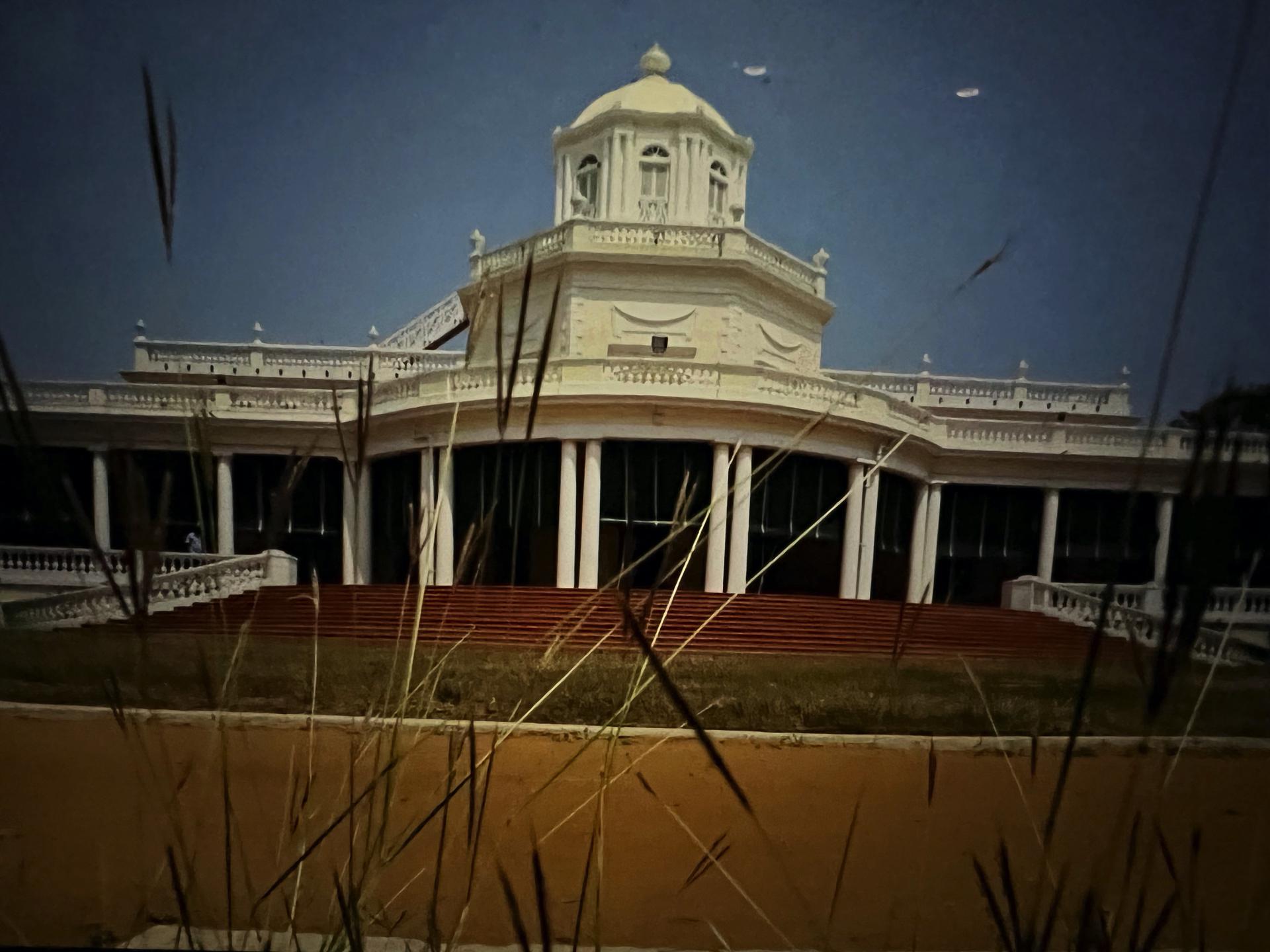 The New York Times published an article entitled As India Takes On Throwaway Plastic, This State Shows How It's Done. Over the years, India in general and Tamal Nadu in particular, have been overwhelmed by disposable plastic which is one of the worst possible environmental hazards. Shopping and much dining has been dependent on disposable plastic. India is the world's third-biggest producer of disposable plastic waste – after China and the United States.  On a per-capita basis, the U.S. would be in the stratosphere of plastic polluters. After having been fined for the use of plastic bags, shopkeeper Ms. Amul Vasudevan came to the brilliant conclusion that "Plastic bags can only be eliminated if the customer decides it and not the seller." After three years, her use of plastic bags has decreased by more than two-thirds though she was fined by the "Government Plastic Police" repeatedly in the past. Handmade or purchased reusable cloth bags have become the new environmental symbol.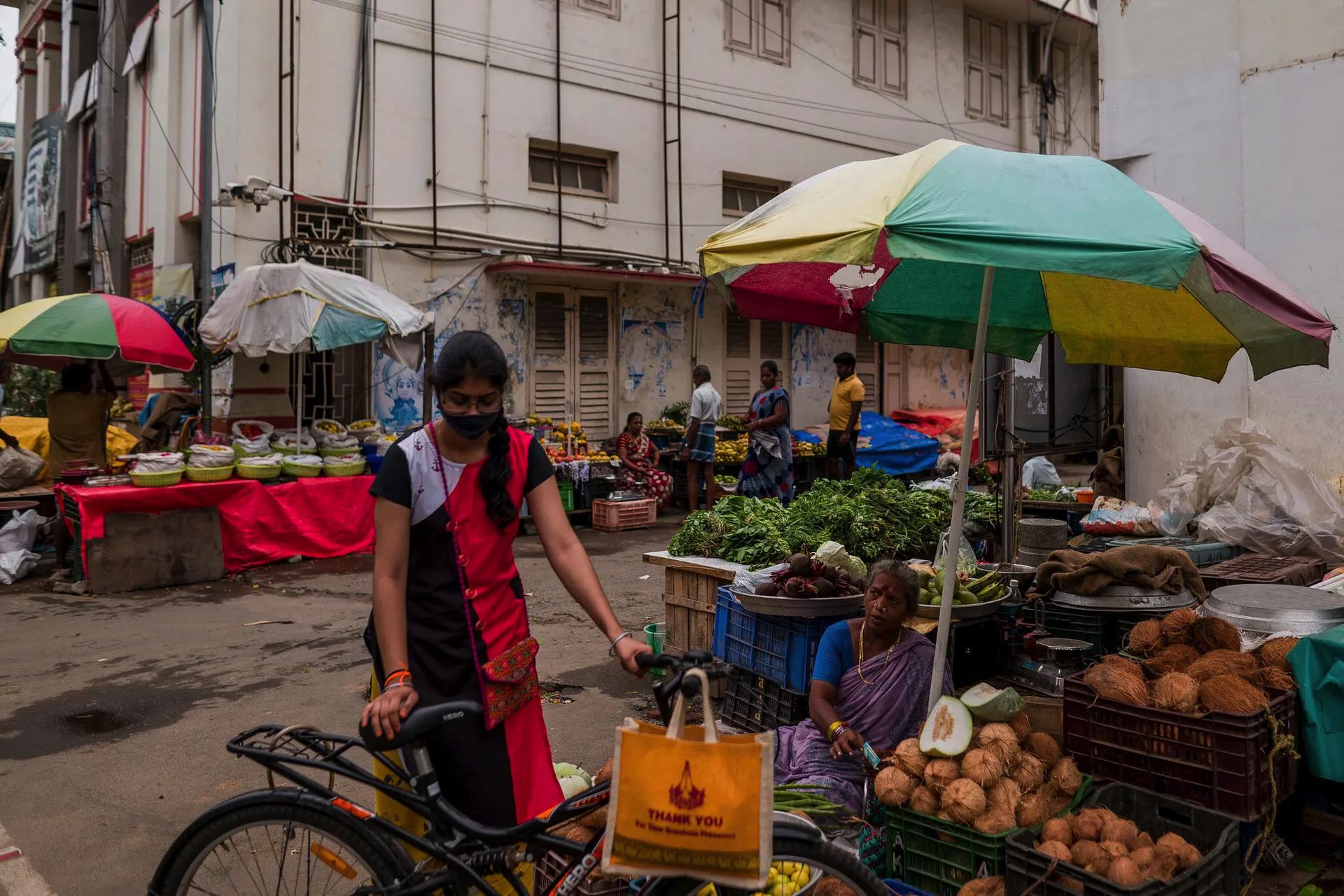 Rag pickers still search for reusable plastic materials at a landfill in Chennai though I doubt it is near the old Madras Club. Street police are empowered to fine violators of unauthorized plastic use, though as they are the lowest level of bureaucrats, they probably exceed their authority by seizing property as well.
Banana leaves have been the historic plates to serve rice and curries in South India. However, progress brought more convenient plastic ones. On the other hand, they are back to the past with the more appealing and exotic food service on a banana leaf. It is not like fine cutlery is involved as the fingers are employed in either case.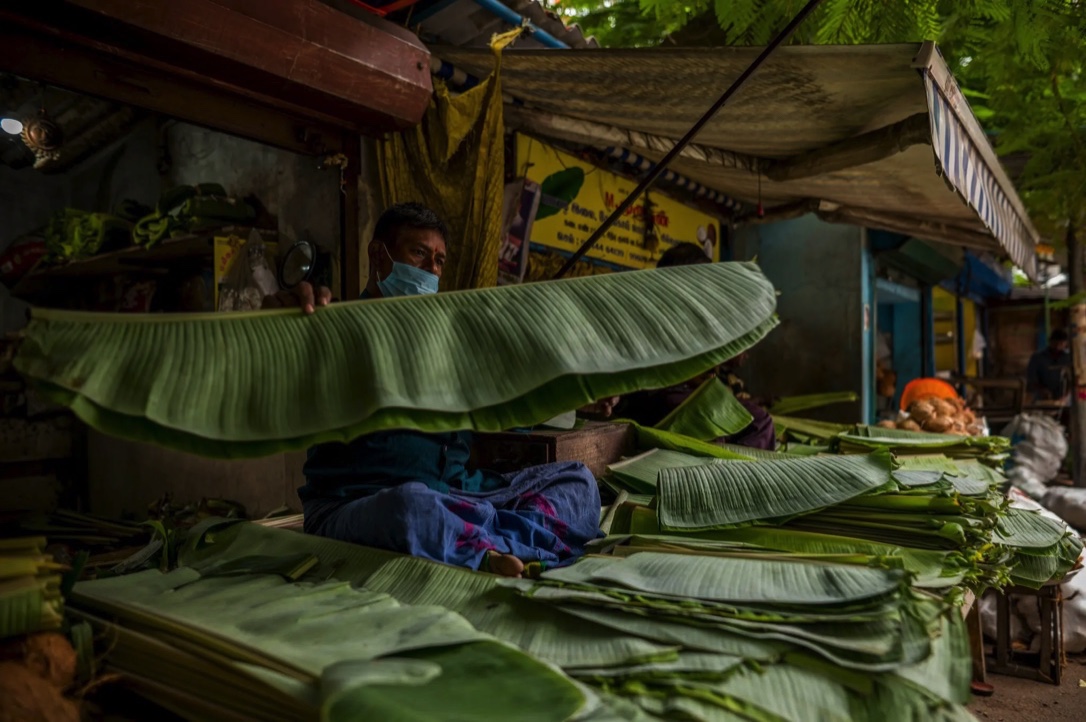 At major wholesale markets, vending machines have been installed by the authorities to sell cloth bags for about 12 cents each. At the Chennai market, some 1,600 bags are sold each day. A cooperative has been developed nearby Chennai for an all-woman self-help group, which was initially funded by the government but now sustains itself.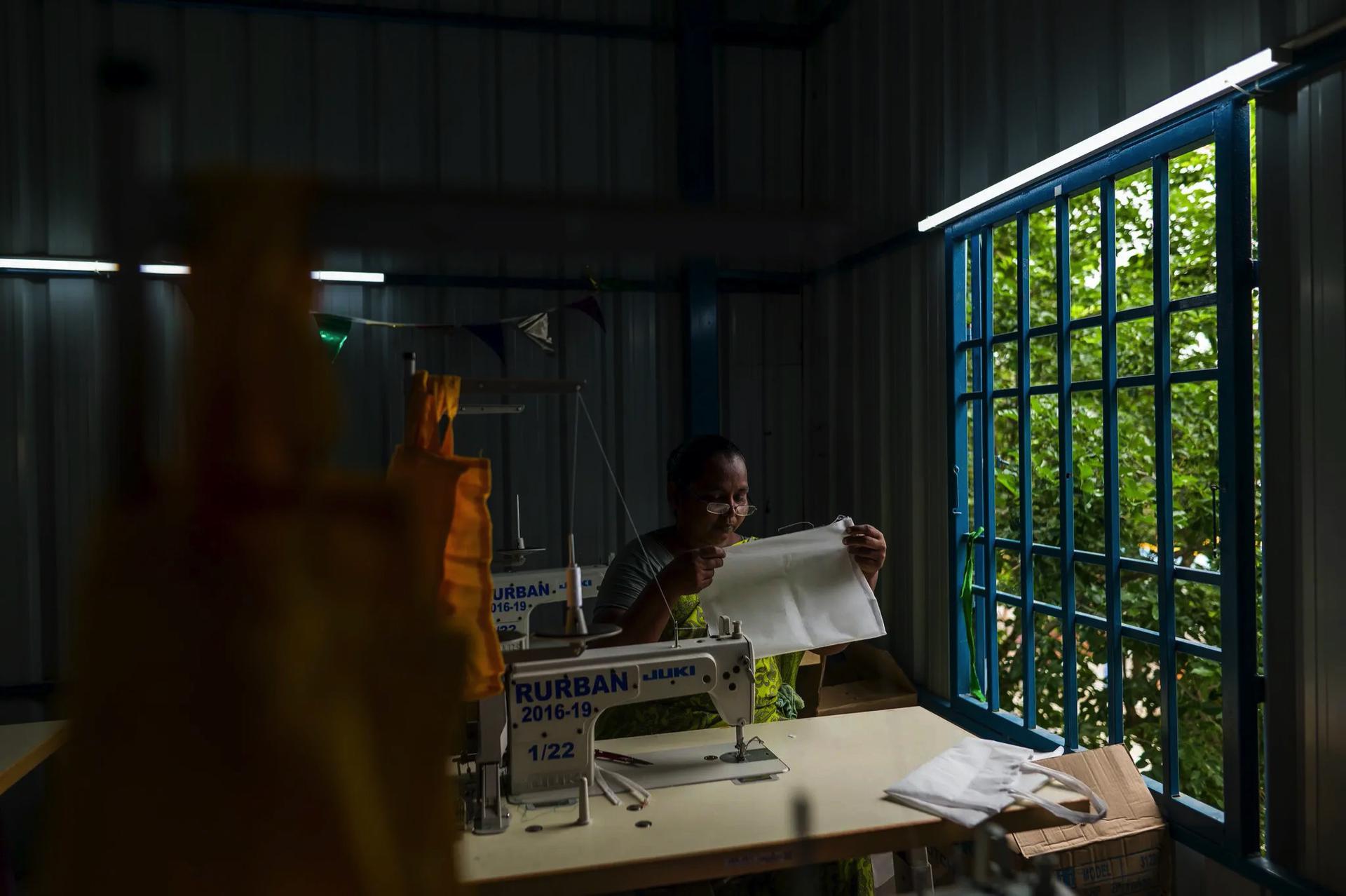 For pet shops that must have plastic bags to contain live fish, they are faced with a dilemma relative to the environment. Mageesh Kumar is now using thicker plastic bags and urging their customers to return the bags. Ultimately, returning bags also encourages customers to buy more fish and the cycle continues. Therefore, even in a place like Tamil Nadu, marketing and branding is causing customers to feel better about themselves by helping the environment in which they live.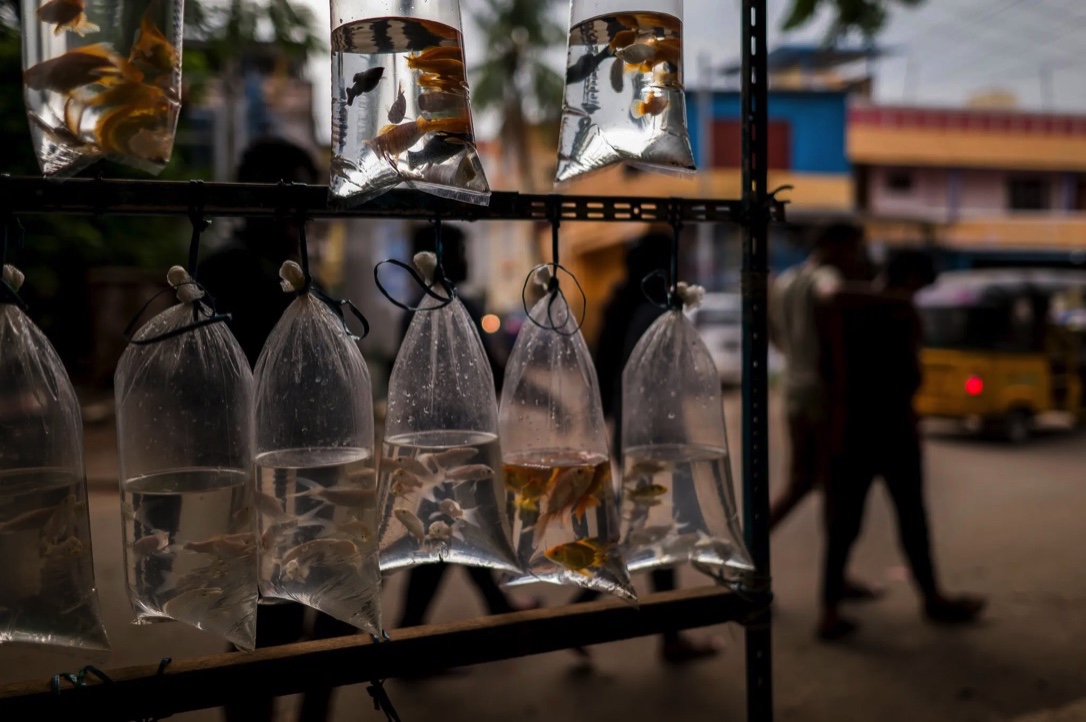 The net result of these efforts for Tamil Nadu has been reflected in their beaches which are virtually free of plastic. When it appears, residents have "drunk the environmental kool-aid" and pick it up to dispose of it in a proper facility. We folks in the western world have a long way to go!