COURAGE AND THE THAI PASSION FOR FOOTBALL
Four years ago, The Elephant Story published an article entitled The Wild Boars of Mae Sai Are Back Home. It covered the rescue of the twelve soccer/football team members and their coach from their life-threatening entrapment by rising flood waters in the Tham Luang cave in Mae Sai, Thailand.  You will note in the image taken in the cave they are wearing football jerseys, which was their standard uniform and only clothing in their seventeen-day period of cave isolation. This summer, film maker Ron Howard released his Thirteen Lives documentary covering their ordeal and miraculous escape.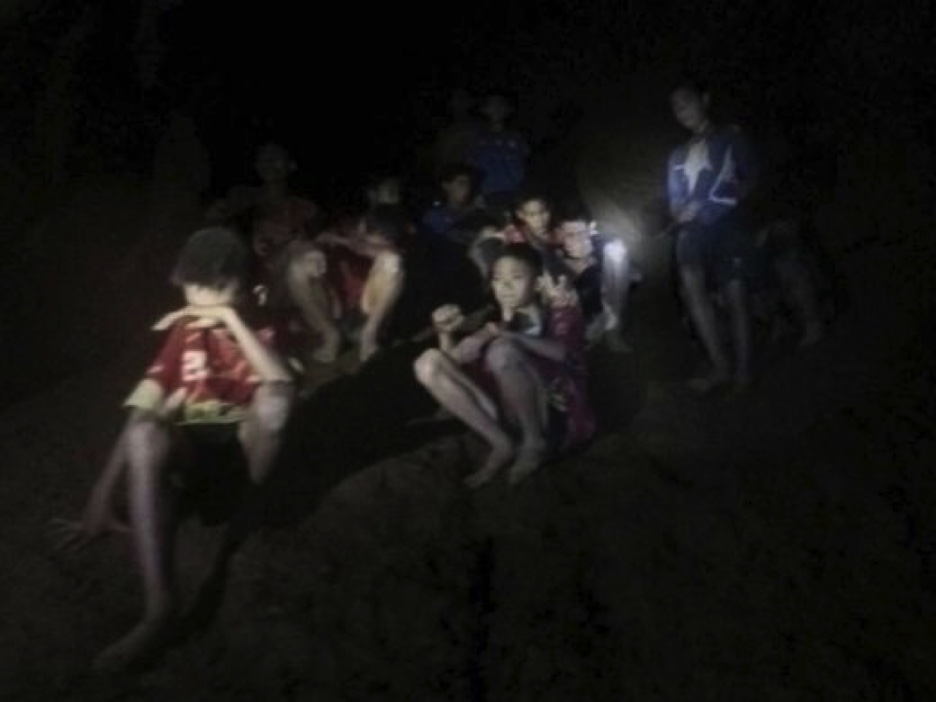 Recently, The Bangkok Post published an article entitled Luang Cave Survivor Receives Leicester Football Scholarship which provides a "Cinderella ending" postscript to the "Wild Boar" team experience and underscores the football passion in Thailand. Shown here is seventeen-year-old Duangpetch "Dom" Phromthep and former national Thai football coach Kiatisuk "Zico" Senamuang who has taken a selfie of the two of them in London. Thanks to the Zico Foundation, Dom's teachers at his school in Chiang Rai, Thailand and private Thai firms, Dom is one step closer to becoming a professional football player.  He earned a scholarship to study at the Brooke House College Football Academy in Leicester, England. Dom posted on his Instagram account, "Today, my dream has come true because I will become a football student in England."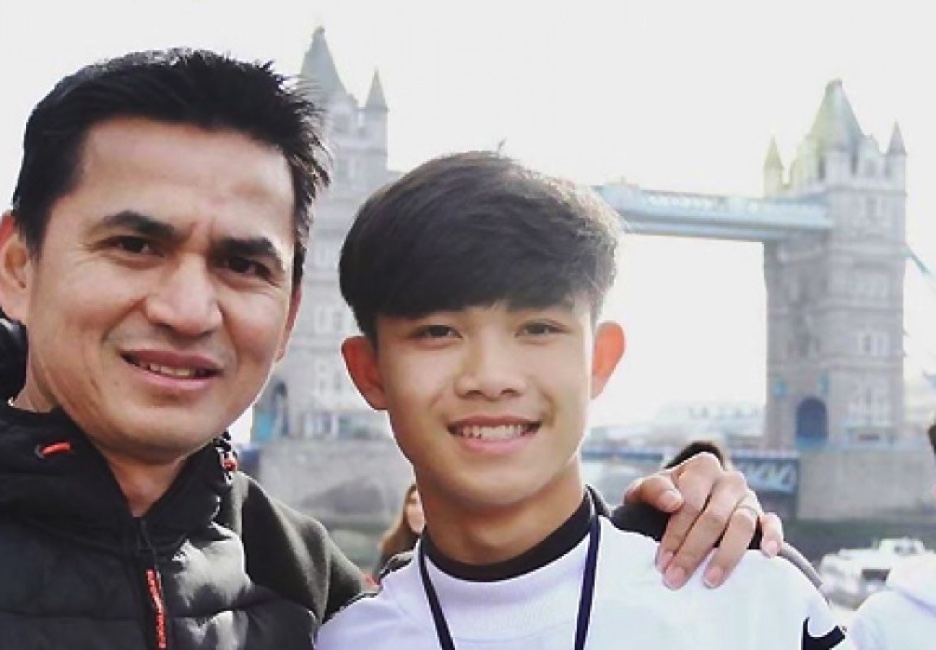 Dom, front center, poses with a couple of his Thai mates and Leicester City first-team coach, Kolo Toure, in front of the team's headquarters. It is certainly a long way from the wilds of the Tham Luang cave in Mae Sai, Thailand.
The Elephant Story sponsored English teachers in Ban Ta Klang, Thailand, Rachel Mae Alberca and Maricel Ballon, sent us some images of a sports day event held there.  As you might suspect, football was featured prominently beginning with the more accomplished older lads in proper uniforms shown here.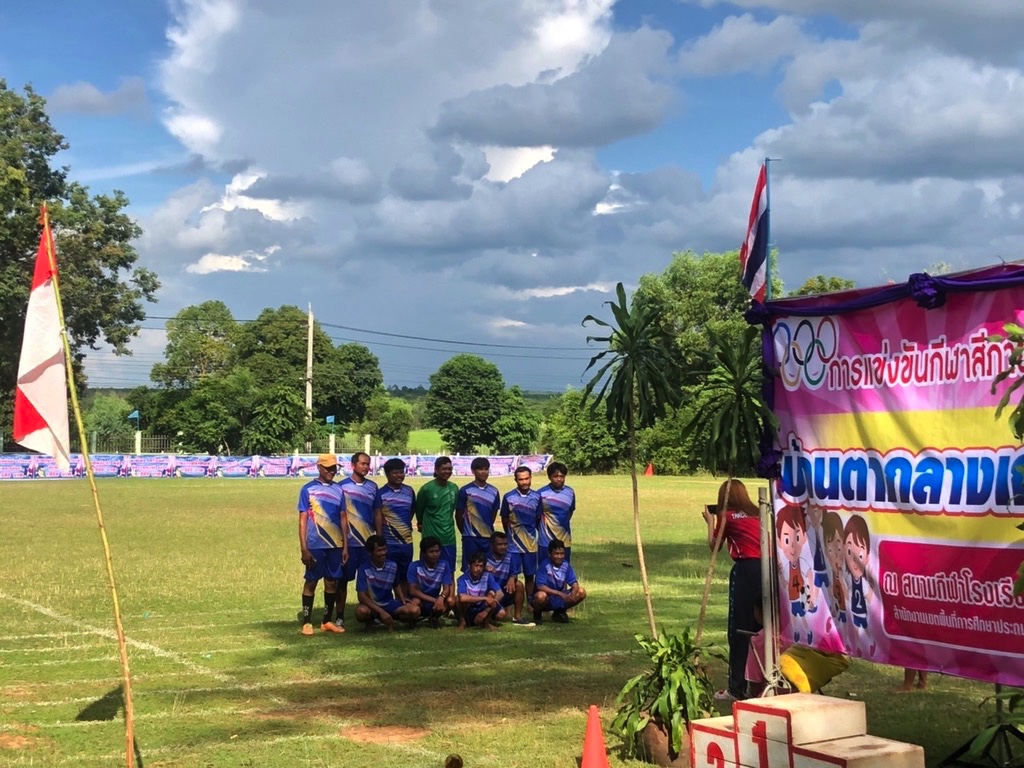 Clearly, the younger folk were keen football competitors including the pushy young lady on the far right. The referee in the red shirt seems to have turned a blind eye to what appeared to be a foul.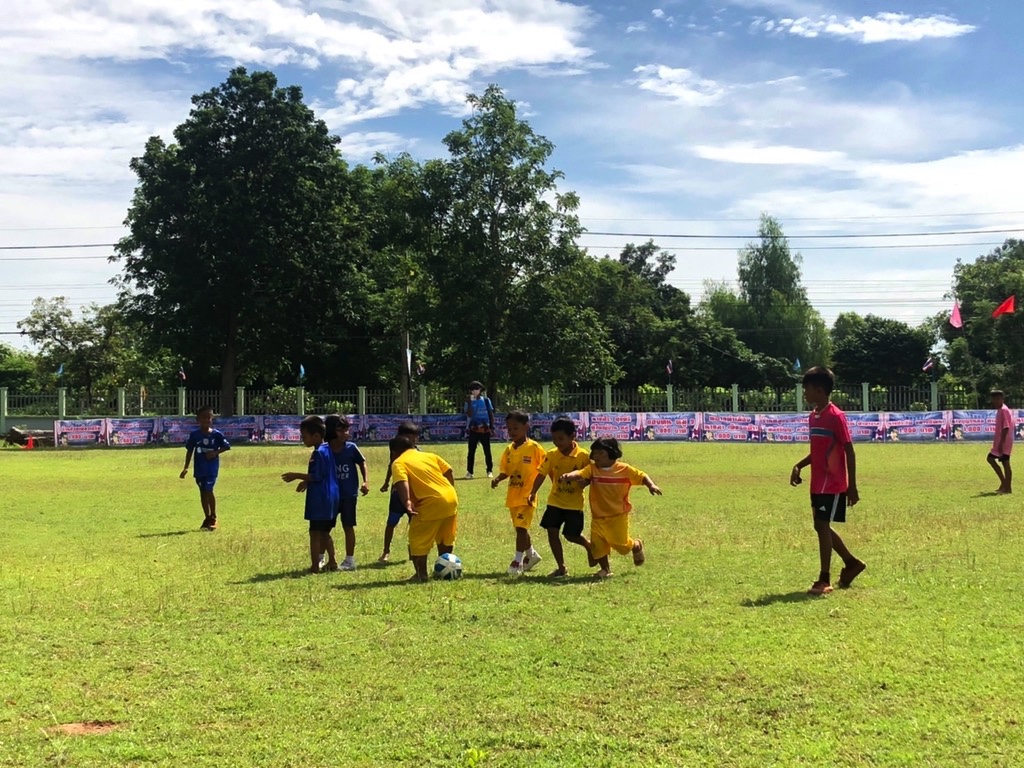 The goalie, shown here, made a convincing save on what would have been a certain goal. From days gone by, when two of our daughters played football, I am reminded that it takes some time for the young players to come to grips with the need to play positions on the football pitch rather than all running together chasing the ball.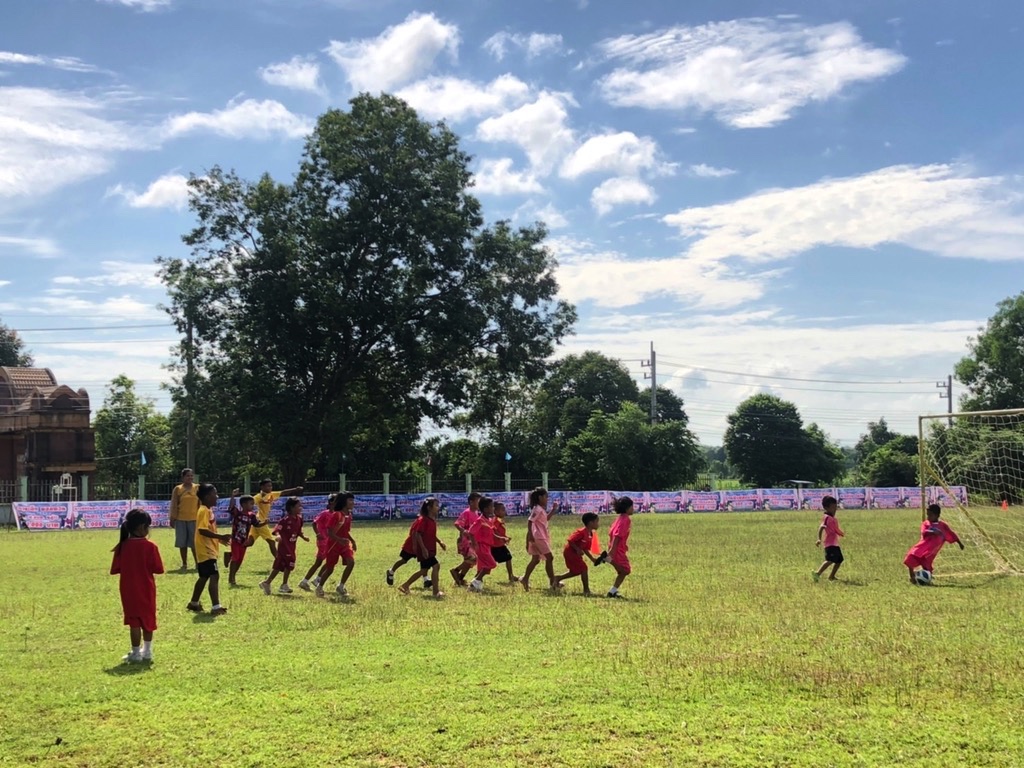 Here are our favorite lady footballers. Katie, who is on the left, went on to play ladies NCAA top ten football in that era and against Mia Hamm. Sara began to focus on tennis but has a son who is an outstanding footballer playing at Exeter and up, up, and away after that.  Maybe it was the girls' birth in the Far East that planted that genetic attribute, but it is clearly there.