WE WILL ALWAYS HAVE THE SIAM
With the name "The Siam," I am referring to the iconic The Siam Hotel in Bangkok which is our favorite hotel in the world and our principal home away from home. I first went to Thailand in 1968 to live and work in the Far East for seven years. After that period, it has become a major part of our lives as I use it as a base to conduct business all over Southeast Asia, most notably Vietnam. The Siam Hotel was opened in 2012 and, since that time, we consider the owner and the staff to be our friends and family in Thailand. In fact, Joey and I could go there without anything as we leave our clothes at the hotel but, somehow, we always fill a suitcase or two to take along. In fact, we will be on our way back to Texas from there when this article reaches your computer screen.

It was an exciting period to be in Thailand as a general election was held on May 14th which we were able to witness but not cast a vote. Thai elections have had roller coaster rides over the past ninety years. Military coups sometimes negate the ballot box results followed by revised constitutions that ultimately bow to the will of populace demonstrations to result in new elections. I was living in Bangkok in 1969 and witnessed a peaceful general election. In fact, the government built a very substantial structure near our house as a polling booth. There was great speculation whether it would be torn down after the election or whether a Thai family might make it their home. Nonetheless, we prefer our Bangkok home shown below to anything else around.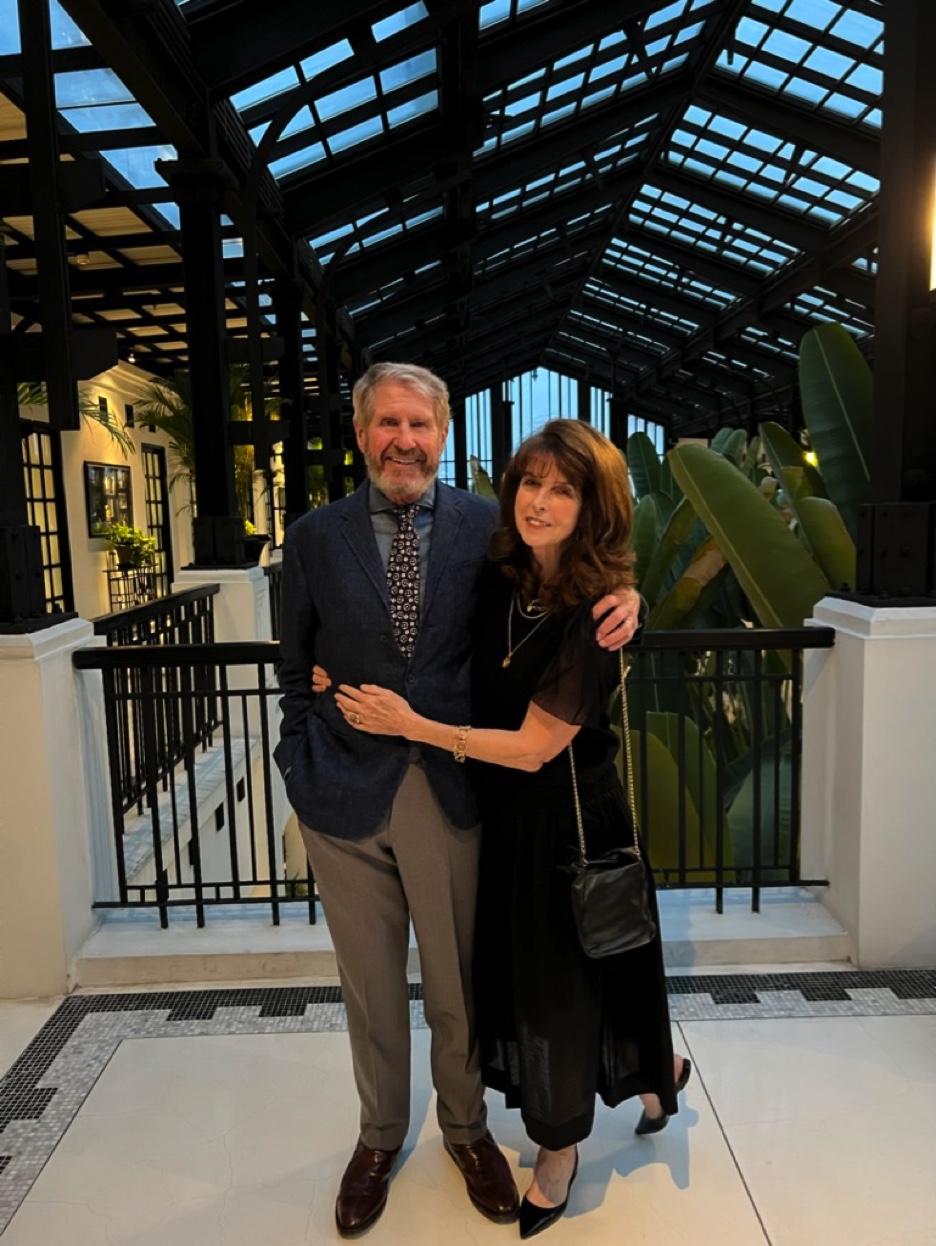 Although I have never had any involvement in Thai politics, I became deeply involved in the 2006 campaign to have Deputy Prime Minister of Thailand, Surakiart Sathirathai, chosen Secretary General of the United Nations. You may ask, why me, but it was well thought out by others as an oily confluence of places and circumstances. I was the CEO of SOCO International plc, a British company headquartered in London with operations/offices in Russia, China, India, Canada, as well as an office in Texas which provided an influence edge with the five Permanent Members of the UN Security Council. Moreover, to top it off, The Republic of Congo was a temporary member of the Security Council where we also had operations. Conveniently, our French Chairman of SOCO was close to Jacques Chirac.

I had my interview with Surakiart in Washington, D.C., where he took due notice of my cowboy boots and their similarity to those of President George W. Bush. He told me that, if he were successful, he wanted me to become the equivalent of a Chief Operating Officer of the UN which I left dangling in the air. He asked what my interest was and I said a Thai passport so I could buy land in Thailand which baffled him. Shortly thereafter, a close Thai friend called my hotel room in Ulaanbaatar early one morning to tell me that Thaksin Shinawatra, Prime Minister of Thailand, had been removed by a military coup and fled Thailand. Obviously, Surakiart's candidacy was finished. Five years later, Thaksin's sister, Yingluck Shinawatra, was elected Prime Minister and she was removed by another military coup in 2014. That military group has been in power since then.

Recently, The Bangkok Post headline read Paethongtarn No.1 Candidate for PM in Ubon
Ratchathani Poll. You would be shocked to learn that Paethongtarn Shinawatra of the Pheu Thai Party, shown below, is the daughter of Thaksin who has not been back to Thailand since he fled years ago. Had I received my Thai passport, I would fully support Paethongtarn, who is also known as "Ung-ing," in her candidacy. She is shown below arriving at the Pheu Thai Party headquarters in Bangkok.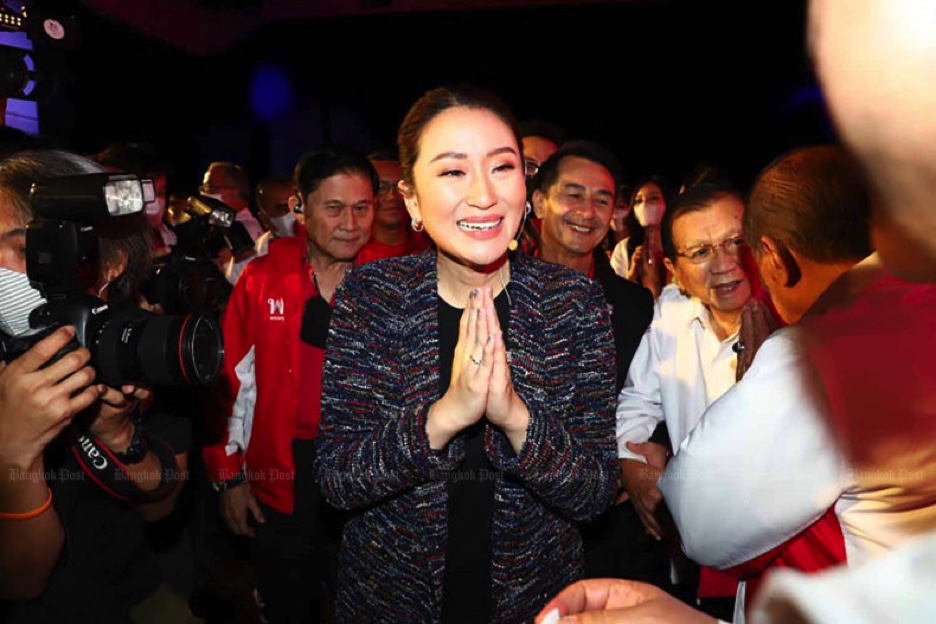 As the May 14 election date began to approach, The Bangkok Post headline read Global Funds Sell Thai Bonds on Political Risk Concerns. Investors are watching the impact the election may have on government spending and credit policy. The Pheu Thai Party is promising 10,000 Thai Baht (approximately $300) into the e-wallets of every Thai citizen 16 years of age and above. Pheu Thai party leader Srettha Thavisin is shown below addressing a party rally emphasizing their cash injection to the people of Thailand. You must admit it has a nice ring to it. Moreover, injecting that much money into the economy might improve the exchange rate of the U.S. Dollar to Thai Baht and lower the cost of our personal Thai expenditures.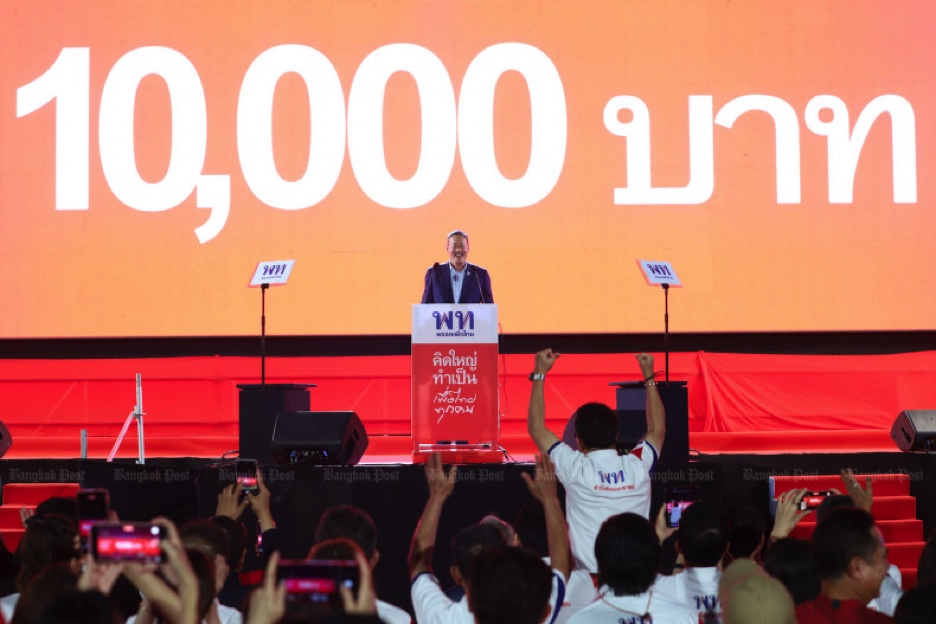 Srettha also insisted Pheu Thai would not join with "coup parties," in other words military controlled parties, to form a government. The Shinawatra family and, more importantly, the country of Thailand has had their fill of military coups to offset freely elected governments. Early morning wake-up calls showing tanks and soldiers in the streets of Bangkok does not present a good image of a fledgling democracy surrounded by autocratic countries such as Myanmar and Cambodia.

Thai political parties and alliances can be quite fluid as evidenced by the rapidly emerging Move Forward Party led by Pita Limjaronerat, a young man educated at Harvard. He is shown below telling his supporters that May 14 exit polls indicated that his party and Pheu Thai had overwhelmingly captured sufficient votes to form a ruling government. It was clear that the two military controlled parties in fourth and fifth place were shooting blanks in the election process.

All the younger Thai voters, with whom I spoke, were wildly behind Move Forward while Pheu Thai swept up the older folks who were tired of domineering military regimes that overthrow duly elected governments of the people.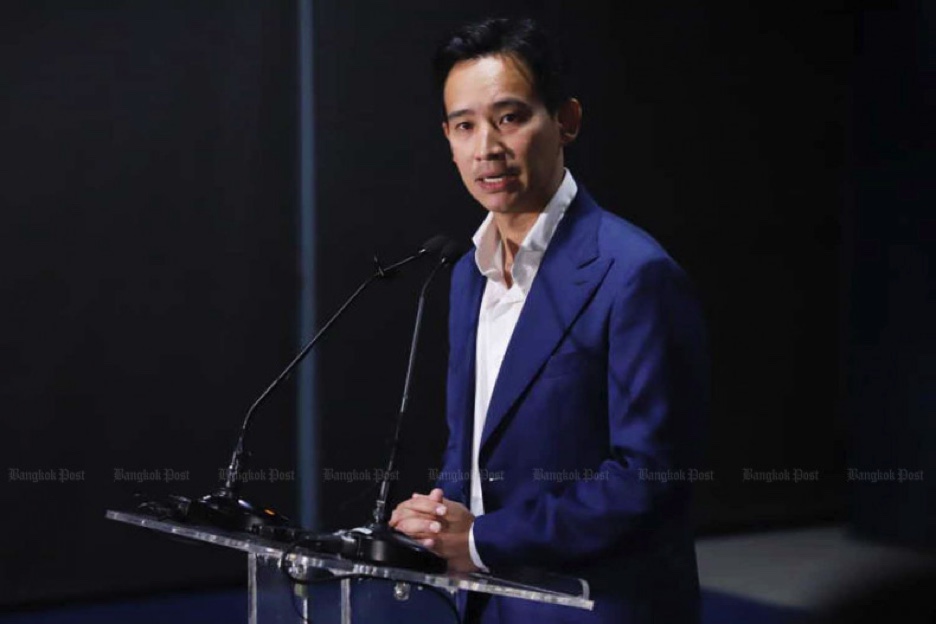 Some 85% of the registered 52 million Thai voters voted in the election which is an exceptional ratio compared to most anywhere in the world. It appears that the Move Forward Party won the most House seats at 151 with Pheu Thai following at 141 seats for a total of 292 out of the 500 seats. The majority would be strengthened by a coalition with several smaller parties bringing the total to 309 seats for a broader government.
Prior to the election, when I asked wealthy more established people for their political choices, they stressed the need for stability, i.e., keep the status quo. Moreover, the formation of a government does require approval of the Thai 250-member Senate which is largely composed of military- appointed persons serving a six-year term. Clearly, the people and the military should follow the advice of Bob Dylan who once said, "The Times They Are a-Changing."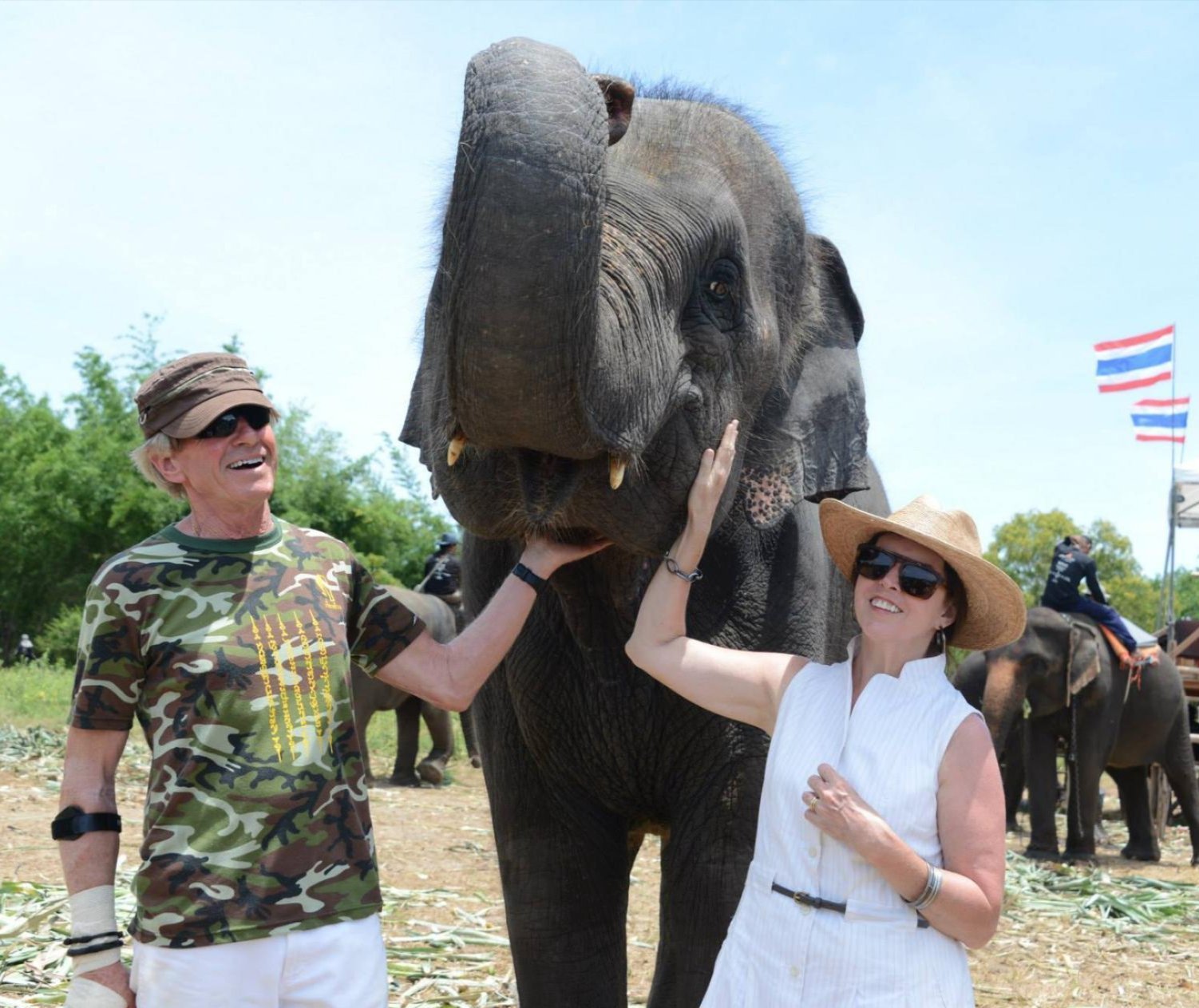 A Purchase That Means More.
Our products are from Asian elephant countries offered to fund programs for the families and their 300 elephants in Baan Ta Klang, northeast Thailand. Your support enables us to provide two native English-speaking teachers in the village as well as underwrite a portion of the veterinary services for the elephants.