MOVE OVER ASIAN TIGERS-VIETNAM HAS COME TO HEAD THE ECONOMIC GROWTH TABLE
We have been active in the exploration and production of oil and gas in Vietnam for over twenty years and expect to be there for many more years to come. It has been a highly successful effort for Vietnam and their national oil company, while providing support for the increasing economic strength of the country. The practical alternative fuel source in Vietnam is coal which creates the most caustic fossil fuel emissions into the environment. Although solar power has been a focal point for several years, oil and gas are the only real alternatives to eliminate coal emissions given the strong, increasing demand for energy. We have just spent a week in Ho Chi Minh City which reinforced what we had been hearing about their post-pandemic booming economic growth.
Recently, Nikkei Asia published two articles on Vietnam Entitled Vietnam Emerges as Asia's Growth Leader as China Slows and Vietnam GDP Grows 13.67% in Brisk Exports to U.S. The bustling street vibes in Vietnam, shown below, underscore a rapidly growing economy based upon government stability, a young highly motivated work force and growing international investor demand as the flaws of Emperor Xi of China become more obvious to the rest of the world.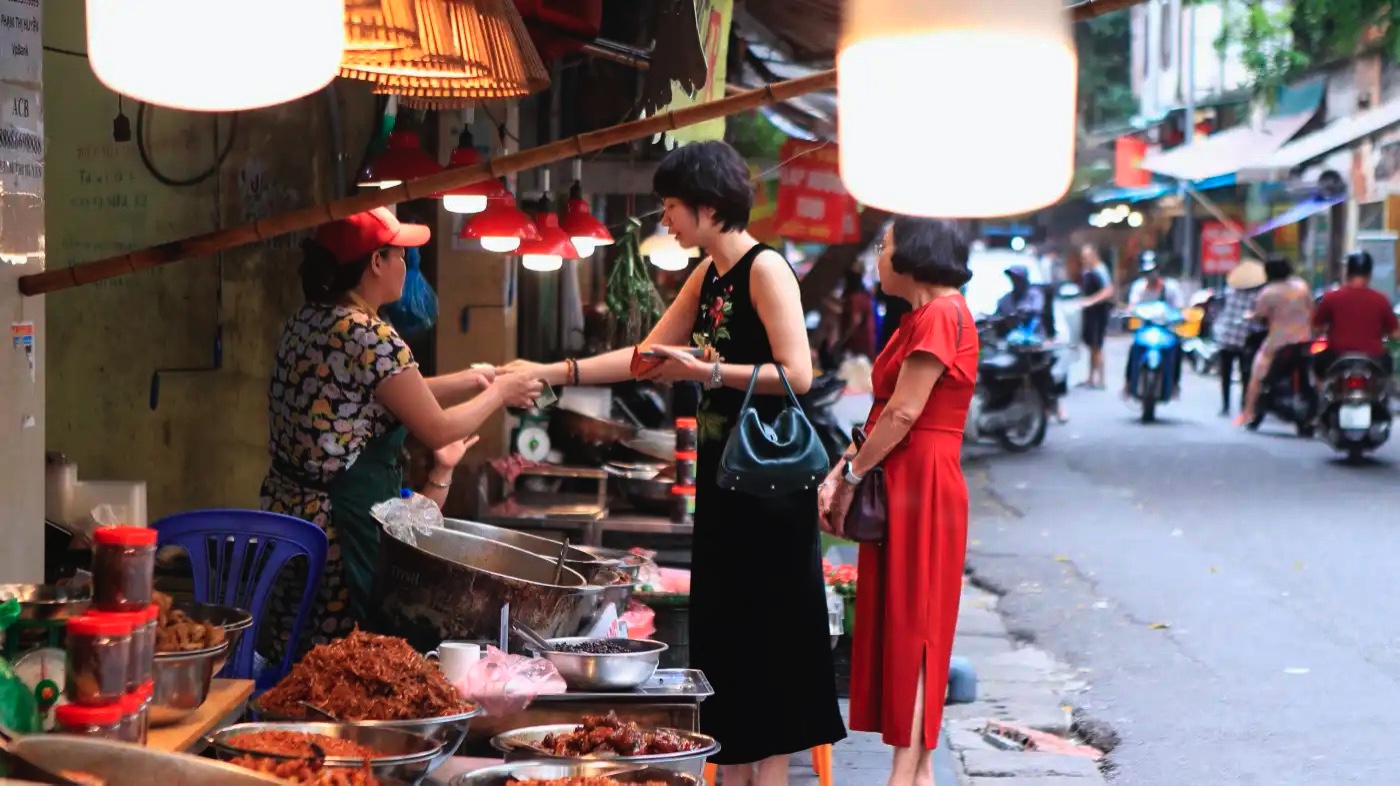 The World Bank leader board of Asian economies is shown below which places Vietnam in the top growth position going forward into 2023 at 6.7% as compared to that of China at 4.5%.  In fact, the recent Covid-19 lockdowns in China may prove that the World Bank estimate for China is overstated.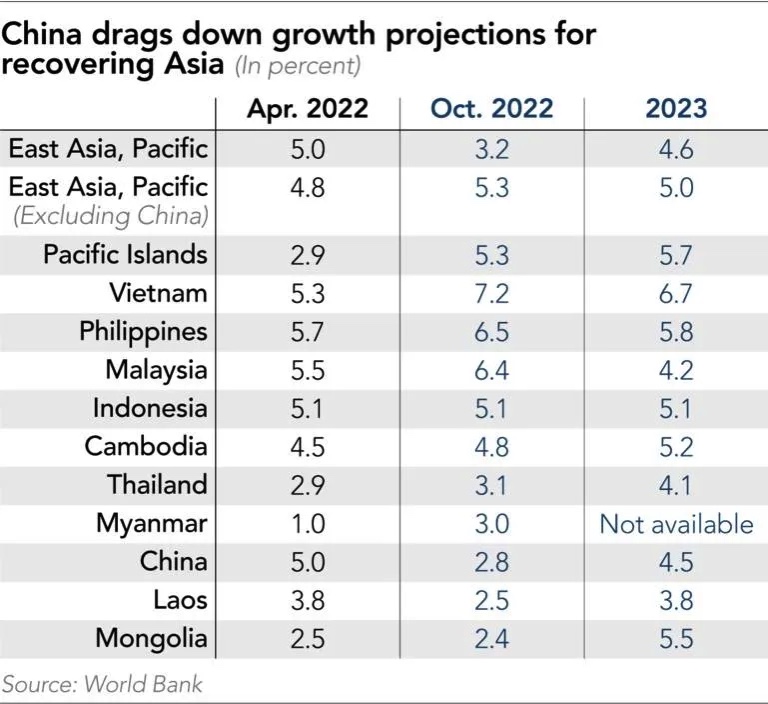 The other startling headline is that Vietnam's quarterly growth rates have begun to skyrocket in 2022 to reach a third quarter level of 13.67% due to increasing exports to the U.S. Moreover, Chinese saber-rattling relative to a future invasion of Taiwan does not build confidence that they are playing with a full deck. Vietnam was on top of Covid-19 from the beginning. We were in Vietnam in early February 2020 as the pandemic began to unfold. Vaccinations coupled with early monitoring and prudent isolations worked extremely well. China appears to continue to fight the battle with extreme lockdowns in their foolish quest for a "Zero-Covid" environment.   
Given the fundamentals of the growing economy in Vietnam, it should come as no surprise that there has been a major shift in direction toward more sophisticated products. Moreover, the level of investor confidence in Vietnam has fueled that program. On the other hand, recent Covid-19 "lock-down" riots in the Foxconn Apple iPhone plant in China, shown here, do not present a reliable investment climate there. Foxconn is offering departure bonuses to the rioting employees to encourage them to leave. First you lock them in the facility and then you offer bonuses for them to leave.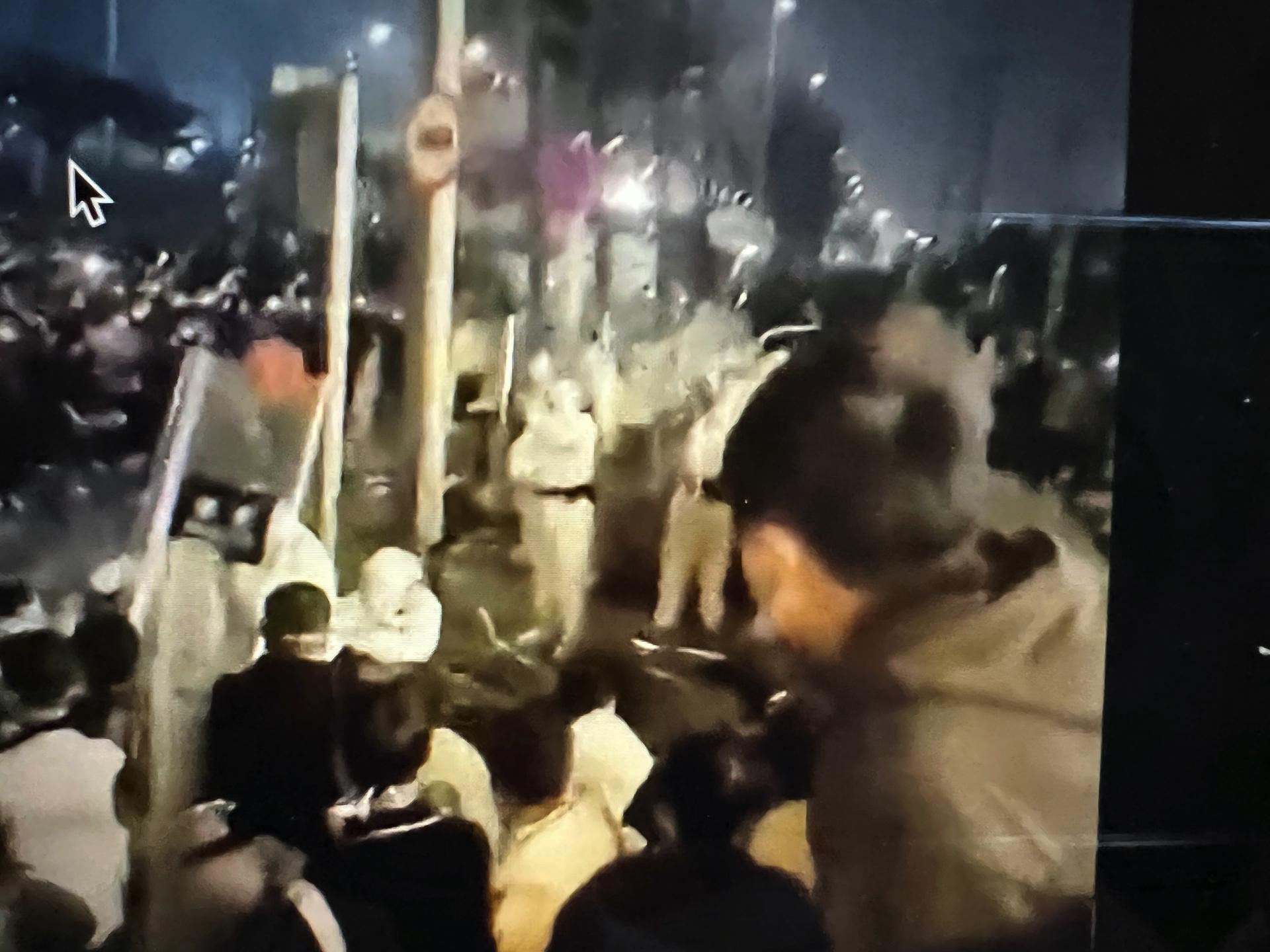 It is most likely that the growth in Vietnam's export of high-technology products, as shown here, will continue to increase as investors grow weary of the flaws of China's regime which reflects the ham-fisted binary decisions of "Emperor Xi." Moreover, the U.S. trade war with China supports further support of diversification into Vietnam. Further, the workforce in Vietnam is young as that of China ages and shrinks. 
The Bangkok Post published an article entitled Phu Quoc—A Paradise Built on the Pearl Island of Vietnam. Interestingly, last week at dinner, a good friend and very successful Vietnamese businessman I know said we should come stay there. The closing paragraph of the article plugged low price air tickets to Phu Quoc on Viet Jet Air. Viet Jet is owned by my friend who is also a partner in an offshore oil and gas venture with us to complement his other interests. He and his wife are leaders in the economic development of their country. The prosperity of the country is obvious when one arrives in Vietnam to see hordes of Vietnamese returning from trips abroad with vast amounts of packages as shown here as I stood on the curb awaiting the driver.